Steering Committee Members:
Unn-Doris K. Bæck
Unn-Doris K. Bæck works as a professor of sociology at UiT Arctic University of Norway, Department of Social Sciences. Bæck's main research interests lie within the fields of sociology of education and sociology of youth, with a special focus on social inequalities.
More
As for methodological approaches Bæck have worked extensively with mixed methods approaches and she is also interested in comparative research.
A main research interest is home-school cooperation and parental involvement in school and the effects on student outcomes in different schooling contexts. She has investigated this from the perspectives of students, parents and teachers, and currently also focusing on teacher education. Bæck has also conducted a number of studies on educational and occupational preferences, choices and trajectories, especially focusing on youth residing in rural settings.
Bæck is research group chair of the research group "Space and Time in Education". She is involved in several international research networks and was chair of ERNAPE from 2015-2017.
At present, Bæck is managing a research project on the interconnections between social practices of schools and students' social and cultural resources in different contexts, titled "RUR-ED Spatial Inequalities and Spatial Justice in Education".
Please see Bæck's website for further information and an overview of publications and projects.
Less
Ida Karen Danneboe
Karen Ida Dannesboe, PhD, ass. Professor at Aarhus University, Denmark. Her main research interests concern the relationships between children, family and the state.
More
She has done ethnographic studies of children, school and family and is currently involved in a research project on families and early childhood education and care institutions. She is co-editor of the book "Doing good parenthood – ideals and practices of parental involvement" (2016).
Less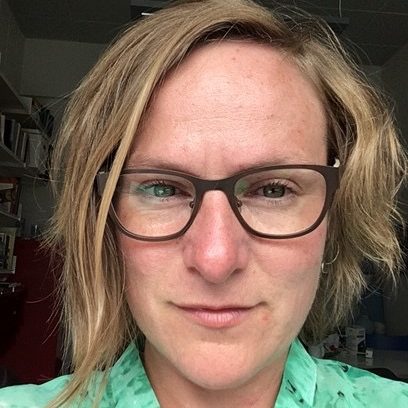 Eddie Denessen
Eddie Denessen is professor of Socio-cultural Diversity and Differentiation in Education at Leiden University and associate professor of Educational Sciences at the Behavioural Science Institute at Radboud University, Nijmegen.
More
Eddie Denessen got his PhD in 1999 on sociocultural differences in attitudes towards education in the Netherlands. He focused on the relations between social class backgrounds, religious and political values with perceptions of 'good education'. These relations can help to understand processes of choice, selection, segregation, inclusion and exclusion in schools.
After his PhD, he developed his expertise in various related domains, such as educational inequalities, teacher expectations, differentiation in schools and classrooms, school choice, cultural ethnic segregation, and parental involvement in education. He has published several empirical research papers, book chapters, conference papers, and a review study on parental involvement, the effects on student outcomes and school and teacher effects on parents' involvement that was funded by the Netherlands Organisation for Scientific Research.
In his research, he applies multidisciplinary analyses of education, with a focus on the societal effects of day-to-day education practices. His work is rooted in theories on educational inequalities, scientific pragmatism and sociocultural and critical theory. In his empirical work he employs quantitative and qualitative research methods.
Since 2018, he is chair of the Education & Society division of the Dutch Education Research Association.
Eddie Denessen participated in most of the ERNAPE conferences. In his contributions he addressed implications of culture differences in education parental involvement and educational policies, effects of teachers' perceptions of parents' involvement on academic achievement, interactions in parent-teacher conferences, and teacher education for parental involvement.
Less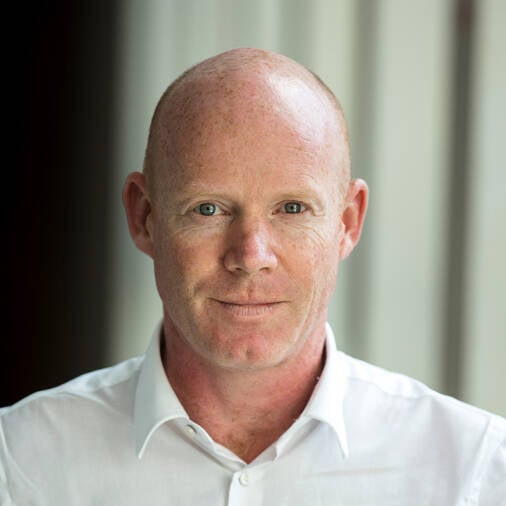 Limin Gu
Limin Gu is an associate professor and works as a senior lecture at the Department of Education of Umeå University, Sweden. She obtained a Bachelor's degree in Education at Zhejiang University in China and worked as a lecturer at the same university before moving to Sweden.
More
She received her PhD degree at Umeå University in Sweden. Her main research interest is home-school cooperation and parental involvement in education, and the pedagogical use of ICT in different educational settings.
Hercurrent research projects deal with ICT applications in home-school cooperation in Swedish schools that aim to explore and gain knowledge about the changing patterns and characteristics in relationship between family and school, home-school communication and parental involvement supported by digital technologies. Design, implementation and evaluation of the use of various digital technological tools to improve online teaching and learning in higher education is an another area of interest that combines her teaching and research. She is also the convener of the Nordic network "Families, institutions and communities in educational contexts" affiliated to NERA.
Less
Raquel-Amaya Martinez-Gonzalez
Dr. Raquel-Amaya Martínez González is Professor of Research Methods and Assessment in Education in the Department of Education Sciences of the University of Oviedo (Spain). Coordinates the Research Group "Educational Intervention in the Family, the School and the Social field (IEFES)."
More
Priority research lines:
1) Positive Parenting, 3) School-Family-Community Partnerships; 3) Emotional Education. In these lines she develops international and national projects and publications.
She has received the National Award for Educational Research from the Ministry of Education and Science for her research on the educational processes that take place in the family and its impact on the education and academic performance of the children.
She also received the José Lorca Award for the Defense and Protection of Children's Rights granted by the Principality of Asturias for her Program-Guide for the Development of Emotional, Educational and Parenting Competences, published by the Spanish Ministry of Health and Social Policy, General Directorate of Social Policy, Families and Children.
Member of the Expert Group on Positive Parenting of the Spanish Ministry of Health, Social Services and Equality and of the Spanish Federation of Municipalities and Provinces (FEMP).
Member of the European Research Network About Parents in Education (ERNAPE) (www.ernape.net), and the International Network of Scholars on School-Family-Community Partnerships (INET), USA, (http://www.csos.jhu.edu/p2000/center.htm).
Convenor of the European Educational Research Association (EERA) in the Network on Communities, Families, and Schooling in Educational Research (http://www.eeraecer.de/networks/network14/convenors/).
Less
Maria Mendel
Maria Mendel is Professor at the University of Gdansk, where she chairs Department of Social Pedagogy. She is involved in the ERNAPE, working as its Chair (2019-2021) and member of the Steering Committee since 1999.
More
She chaired the ERNAPE conferences organized in Gdansk (Poland) twice in 2003 and 2019. Her work focuses on social pedagogy, sociology and philosophy of education through a perspective which she identifies as pedagogy of place. She has conducted research on place-conscious educa­tion and citizenships (i.e. parents' spots in schools), memory-place and identity (among others: parental identity), spatial democracy and parent engagement. Recent work includes studies on pedagogy of common places, urban studies focused on educational aspects of commonality, and politics of parent engagement.
Recent publications
Mendel M. (2019): The spatial ways democracy works: On the pedagogy of common places. Why, why now? Research in Education, vol. 103(1)
https://journals.sagepub.com/doi/10.1177/0034523719839743
Mendel M.(ed., 2019): Parent Engagement as Power: Selected Writings, Gdansk-Warsaw: Wolters-Kluwer, University of Gdansk Press
Mendel M.(2020): Education is Power and Parents are Force. International Journal about Parents in Education, Special Issue: Parent Engagement as Power, Maria Mendel (ed.), Vol.12, no. 1 http://www.ernape.net/ejournal/index.php/IJPE/article/view/367/275
Less
Helen Phtiaka
Helen Phtiaka graduated in 1982 from the School of Philosophy, University of Athens, Greece. Supported by the National Scholarships Foundation, she earned an M.Sc. in Psychology from the University of Stirling, Scotland and a Doctorate in Sociology of Education from the University of Cambridge, England.
More
Her thesis concerned a comparison between deviance patterns within and without mainstream educational settings, which was a new approach for the UK, bridging for the first time Special and Mainstream Educational settings and combining traditional psychological and sociological research methodology. In 1989 she became a Research Fellow at the Centre for Educational Development Appraisal and Research, (C.E.D.A.R.), University of Warwick, England. She moved to Cyprus in 1992 to take up a lectureship in the Department of Education, University of Cyprus and is one of the founding academic members of the University. In 2003 she became an Associate Professor in Inclusive Education and in April 2008 was elected Associate Dean for the School of Social and Educational Sciences, a post she still holds today. Her research and teaching in School Diversity, Inclusive Education and Educational Policy has broken new ground in the area and has set the relevant educational policy and research agenda in Cyprus for the last 20 years. Her former students hold University posts in Cyprus and abroad.
Research Interests
Special and Inclusive Education
Educational Policy and Social Justice
Partnership in Education
Qualitative Research Methodology
Selected Publications
Symeonidou, S. & Phtiaka, H. (2012) Teacher Education for Inclusion: from Research to Praxis, Athens: Pedio (in Greek)
Kouppanou, A. & Phtiaka, H. (2009) From the margin to the typhoon's eye: The Education of the Deaf in Cyprus, Athens: Pedio. (in Greek).
Phtiaka, H. (ed.) (2008) Do join us for a cup of coffee: Home-school relations at the edge of difference, Athens: Taxideutis, (in Greek).
Phtiaka, H. (ed.) (2007) Special and Inclusive Education in Cyprus, Athens: Taxideutis, (in Greek).
Phtiaka, H. (2006) From separation to integration: parental assessment of state intervention, International Journal of Sociology of Education, Vol.16, No. 3, pp. 175 – 189.
Phtiaka, H. (2003) The Power to exclude: Facing the challenge of Inclusive Education in Cyprus, International Journal of Contemporary Sociology, Vol. 40, No. 1, pp. 139-152.
Phtiaka, H. (2002) Teacher Education for a new world, International Journal of Sociology of Education, Vol. 12, no. 3, pp. 355-376.
Phtiaka, H. (2001) (guest editor) Special Education in the Mediterranean, Special Issue of the Mediterranean Journal of Educational Studies on Special Education, Vol. 6 (2).
Phtiaka, H. (1999) Disability, Human Rights and Education in Cyprus, in Barton, L. & Armstrong, F. (eds) (1999) Disability, Human Rights and Education: Cross Cultural Perspectives, Milton Keynes: Open University Press.
Phtiaka, H. (1997) Special kids for special treatment? How special do you need to be to find yourself in a special school? London: Falmer Press.
Less
Michelle Pieri
Michelle Pieri, Ph.D., since 2014 is Researcher at the INDIRE – National Institute for Documentation, Innovation and Educational Research. Her main research areas are didactics, training and educational improvement.
More
.
She is the representative researcher for the "Differentiated learning" idea of "Educationals avantgarde" Movement (http://innovazione.indire.it/avanguardieeducative/). She organized the guidelines edition, edited case studies and managed workshops for teachers and scholastic managers. She also attended the National Project "DI.DI Differentiated didactics: schools that make the difference" http://www.indire.it/2019/01/31/indire-partner-scientifico-del-nuovo-progetto-per-la-didattica-differenziata-di-di/).
She collaborates on "Flipped classroom" project of "Educationals avantgarde" movement (http://innovazione.indire.it/avanguardieeducative/). During this project, she made inspections in Italian schools and worked on the guideline edition. She also realized case histories and was involved in a survey in order to frame the diffusion of this pedagogical approach on the entire Italian area.
She collaborate on the "Small schools" project (http://www.indire.it/progetto/piccole-scuole/). She is the referent for the agreements with the international networks and for the current action research in Piedmont that created the "Small school as an educational community" model. In collaboration with the Centre francophone d'Informatisation des Organisations (CEFRIO, https://cefrio.qc.ca/fr/) she is working to the implement the "École Éloignée en Réseau" model, developed by CEFRIO, in Italy. Furthermore, she is involved in the studies related to innovation indicators in the small school and in processes formalization.
Less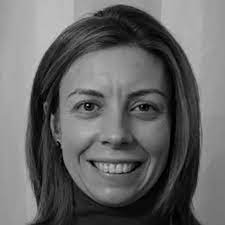 Beatriz Rodriguez Ruiz
Beatriz Rodriguez Ruiz is a junior lecture at the University of the Area of Research Methods and Diagnosis in Education at Faculty of Teacher Training and Education the University of Oviedo since 2013.
More
She holds a PhD of Psychology (University of La Laguna), is graduated in Pedagogy (University of Oviedo) and expert in Family Intervention and Mediation. She has received the Extraordinary Doctorate Award for her Doctoral Thesis with International Mention: "Conflict resolution and positive development in adolescence: Effect of family-school coherence". She has carried out stays in national and foreign centers, such as the Department of Pedagogy at Nijmegen University (Holland) and Center on School, Family, and Community Partnerships and the National Network of Partnership Schools (NNPS) at Johns Hopkins University in Baltimore (USA ). She has participated as a researcher in projects related to the family environment and the relationship between schools and families in European competitive calls, EU Xarxa Clau del Programa ERASNUS + 2014-2020; national, TRA2009_0145 (2013-2016); and autonomic, PARENPOSI, Consejería de Educación, Cultura y Deporte del Principado de Asturias (2013-2014), (2015-2017), and as main researcher investigadora principal 2019/00026/013 – PAPI-19-EMERG-13, de la Universidad de Oviedo (2019-2020).
She has participated in various publications related to the subject, such as:
González-Martínez, R. A., Rodríguez-Ruiz, B., Rodrigo, M. J., y Martínez-González, R. A. (2015). Cross-contextual variability in parents' and school tutors' conflict resolution styles and positive development. The Journal of Educational Research, 108(6), 480-491.
Rodríguez-Ruiz, B., Martínez-González, R. A., y Rodrigo López, M. (2016). Dificultades de las familias para participar en los centros escolares. Revista latinoamericana de educación inclusiva, 10(1), 79-98.
Ceballos Vacas, E. M., Rodríguez-Ruiz, B., Correa Piñeiro, A. D., y Rodríguez Hernández, J. A., (2016). La evaluación situacional de los conflictos: construcción y análisis del cuestionario de estrategias y metas de resolución de conflictos escolares. Educación XXI: revista de la Facultad de Educación, 19(2), 273-292.
Rodríguez-Ruiz, B., Álvarez-Blanco, L., Martínez-González, R. A., & Epstein, J. L. (2019). Presentación del número Relación entre centros educativos, familias y entidades comunitarias. Aula abierta, 48(1), 7-10.
Rodríguez-Ruiz, B., Martínez-González, R. A., y Ceballos-Vacas, E. M. (2019). Las tutorías con las familias en Educación Secundaria Obligatoria: Percepción de padres, madres y profesorado tutor. Revista Electrónica Interuniversitaria de Formación del Profesorado, 22(3), 31-43.
Fernández-Freire Alvarez, L., Martínez- González, R. A., y Rodríguez- Ruiz, B. (2020). Estudio exploratorio sobre la percepción del profesorado acerca de la participación de las madres en los centros escolares de educación infantil y primaria. Pedagogía social: revista interuniversitaria, (36), 111-123.
Less
Loizos Symeou
Loizos Symeou is Professor in Sociology of Education at the European University Cyprus. He is the Vice-Rector of Academic Affairs of the university.
More
He holds a Ph.D. in Education from the University of Cambridge. His areas of interest and publications are in the sociological investigation of school-parent-child relationships and how these link to cultural and social capital theory. Recent work includes studies on homework, on the school experience of Roma children and families, and family involvement in higher education.
Less
Pedro Silva
Pedro Silva, Ph. D. in Sociology of Education, is Associate Professor at the School of Education and Social Sciences, Polytechnic Institute of Leiria, Portugal.
More
His research interests lie in the areas of school-family relationships, sociology of education, intercultural education and mediation, ethnography, and ICT and education.
He is author/co-author of several books and scientific papers in the field of school-family relationships. He is member of the Steering Committee of ERNAPE (European Research Network About Parents in Education) and Co-Convenor of Network 14 (Communities, Families, and Schooling in Educational Research) of EERA (European Educational Research Association).
He is also a member of the following research centres: CIIE (University of Porto), and CICS.NOVA.IPLeiria (Universidade Nova de Lisboa/Polytechnic Institute of Leiria).
Less
Maria Adelina Villas-Boas
Professor Emerita Unniversiity of Lisbon, Portugal. Director, Master on Intercultural Education at the Scchool of Psychology and Sciences of Education, where she has lectured for more than twenty years.
More
Researcher at the Institute of Education of the same University.Pedagogical supervisor of the Ministry of Education.
Member of the Scientific Board of School of Education "Joao de Deus".
Chair of the 9th ERNAPE Conference in Lisbon in 2013. President of ERNAPE from 2013 until 2015.
University of Lisbon, Portugal, Ph. D. in Sciences of Education.
Boston University, U.S.A. Master of Education.
Author of several books and inumerous articles on Parental Involvement, Home~School Relationships and Literacy Development, published in five different countries. Guest Editor of the IJPE, 2013, vol.7, N2 on Families, Schools and Communities: New Trends for a Future with Equity.
Less