Keynote Speakers
The following experienced researchers will speak as keynote speakers at the ERNAPE conference.
Prof. dr. Robert Serpell
Professor of Applied Developmental Psychology – University of Zambia
Implicit models of parenting for early childhood development and education
Monday 29 August, 13:30
More information about this keynote
Three different models of the responsibility of parenting will be discussed as they relate to the psychological theories of Skinner, Piaget and Nsamenang: shaping the child's behavior, programming the child's understanding, and priming the child's disposition for his or her future social roles. Each of those metaphors resonates with cultural preoccupations of a society to which the theorist addressed his publications. Current debates on the relevance of Early Childhood Education reflect the different values of particular sociocultural groups. Building bridges between their implicit models is essential for promoting progressive social change. Some alternative approaches to that challenge in Africa will be analysed in terms of coordination and fusion of concepts in the middle ground between shared horizons and ostensible referents.
Robert Serpell is a Professor of Applied Developmental Psychology. Born and raised in England, he became a naturalized citizen of Zambia in 1979. He has served the University of Zambia as Head, Psychology Department, Director, Institute for African Studies and Vice-Chancellor. From 1989 to 2001 he was Director of Applied Developmental Psychology at the University of Maryland, Baltimore County, USA.
Robert Serpell is lead author of several books including Culture's influence on behaviour (1976), The significance of schooling: life-journeys in an African society (1993), and Becoming literate in the city: the Baltimore Early Childhood Project (2005). His primary research interests are in cultural aspects of human development, intelligence, multilingualism, literacy, and developmental disabilities. His recent publications include 'Literacy and Child Development in a Contemporary African Society' in Child Development Perspectives, 14 (2020), and 'Culture-sensitive communication in applied developmental research' in Human Development, 64(2021).
Less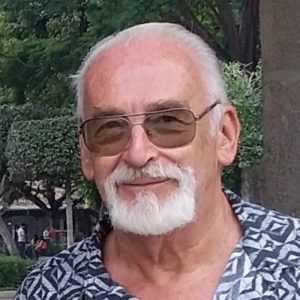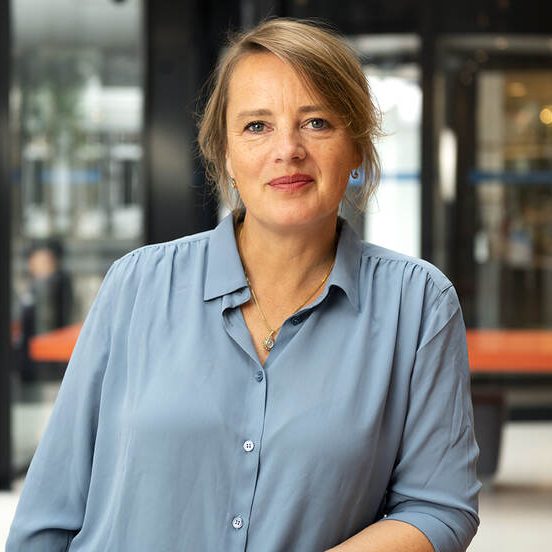 Prof. dr. Edith Hooge
Professor 'Boards and Governance in Education' President of the Education Council of the Netherlands
Parents at the front-row in schooling
Tuesday 30 August, 11:00
More information about this keynote
In recent years, parents across Europe have become increasingly front-row in their children's education, forced to do more themselves. This is due to the sudden and recurring pandemic-related school closure in combination with the shortage of teachers and school leaders facing many education systems in Europe. Underlying this is the long-standing trend of increasing meritocracy, which drives parents into the treadmill of "diploma-cracy", sparing no expense to provide their children with additional (often private) education, tutoring or exam training on top of regular education. Drawing on the cross-fertilization of the literature on governance/leadership and parental involvement, Edith Hooge explores how these recent developments create opportunities for families and educators to co-construct schooling and how parents' agency can be harnessed to participate in school leadership and administration.
Prof. dr. Edith Hooge is full Professor on Boards and Governance in Education at TIAS, Tilburg University. Her research, publications and teaching revolve around policy, network governance and management in complex education systems, educational quality and accountability. During her career she always has connected science, policy and practice, participating as an expert in research and advisory processes on public administration and education. Since 2019, Edith Hooge serves as the Chair of the Dutch Education Council, the independent advisory body for government policy in the field of education, advising successive governments and parliaments on education policy and legislation. She also chairs the Police Education Council, which advises the Ministers of Justice and Security on police training and education. She studied educational science at the University of Amsterdam and after a postdoctoral program Public Administration, she received her PhD in 1998 at the University of Amsterdam.
Less
Prof. dr. Monique Volman
Professor of Education, University of Amsterdam
Using students' funds of knowledge to enhance equity in education
Tuesday 30 August, 16:15
More information about this keynote
Sociocultural diversity in classrooms can result in inequality, when discontinuities between school and home make children perform below their abilities. Funds of knowledge (FoK) theory makes a plea for building on the skills and knowledge that students acquire in their families, communities and peer groups, and that may not be recognised by teachers. It thus aims to contribute to breaking down deficit thinking and enhancing the inclusivity and equity of education. However, until recently the practice of building on students' FoK mainly relied on ethnographic home visits, which may obscure FoK that students develop elsewhere, and which is too time-consuming for most teachers. In her keynote Monique Volman will discuss recent theoretical insights and empirical research that aim to overcome these limitations. How can teachers connect students' FoK to the curriculum? What are the benefits for teachers, students and parent? And what are the challenges?
Prof. dr. Monique Volman is a professor of Education at the University of Amsterdam, where she leads the Educational Sciences program. She combines this position with her membership of the Dutch Education Council. A main focus in her research is how teachers can contribute to meaningful learning for a diverse student population. Another interest concerns inquiry-based working in schools, teacher research and teacher-researcher collaboration. She aims to build bridges between educational theory and practice and closely collaborates with teachers, school leaders and school boards, for example in the Educational Research Lab Amsterdam, which focuses on issues of diversity and equity in the classroom. Her work is published in journals like Journal of the Learning Sciences, Learning Environments Research, Professional Development in Education and Teaching and Teacher Education.
Less
Prof. dr. Jaap Seidell
Professor in Health Sciences, VU University Amsterdam
Healthy lifestyle in children: we should all care
Wednesday 31 August, 11:00
More information about this keynote
As in many other countries around the world, the Netherlands has a high prevalence of overweight and obesity in children. About 1 in 7 of children aged 2–19 years has either overweight or obesity. This is largely the result of unhealthy lifestyles that are already shaped in early life.
There is a general lack of food and health literacy caused by a lack of knowledge and skills necessary to make healthier choices. Parents and schools play an important role. But this individual approach is not sufficient. It is recommended to, nationally as well as locally, take an integrated-systems approach that tackles the obesogenic food environment as well as upstream and downstream determinants of obesity. Efforts should take a life course approach and be focused on promoting obesity prevention as well as improving the management of children who already have obesity. The national policies in the Netherlands rely heavily on self-regulation by stakeholders such as supermarkets, restaurants, and the food industry. Local policies and actions such as the whole-systems approach in Amsterdam are promising. Future directions include development of tools for the operationalization and evaluation of local systems approaches. Regulation by national and local governments is necessary to ensure a healthy food environment for children and their families, but health policies require intersectoral action.
Prof. dr. Jacob C. Seidell was appointed as full professor (2002-present) and head of the Institute for Health Sciences (2003-2013) at the VU University in Amsterdam and co-director of Sarphati Amsterdam, a multidisciplinary research institute that focuses on healthy development of children through healthier lifestyles and environments.
His research focuses on the understanding of determinants of food choice and the effectiveness of (policy) interventions in the context of the prevention and management of non-communicable diseases in general and of obesity in particular. He is increasingly focused on the transition of food systems that is based on sustainability and health. He (co)-authored well over 500 scientific papers and chapters in books on these topics but he also writes columns and op-eds for leading national newspapers and he published four books on nutrition for the general public. He chaired numerous committees which produced dietary guidelines for the general population as well as for people with diabetes or obesity and he was a frequent consultant to the World Health Organization on these matters.
Less