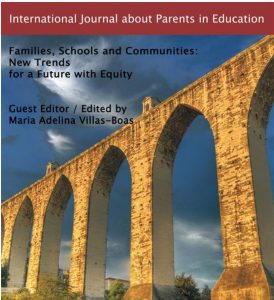 The International Journal about Parents in Education (IJPE) is the official journal of European Research Network about parents in Education (ERNAPE).
IJPE strives to promote awareness and understanding of issues affecting school-parents relationships and parental involvement in educational contexts.
The publications of IJPE contain peer-reviewed articles on several topics within the general field of "Parents in Education". The term "parents in education" is intended to include both the relationship of parents to school systems and the contributions which parents and families make to their child's learning outside school.
The articles contained in International Journal About Parents in Education follow the style and formats of professional scientific journal.
Please visit the IJPE website for more information: IJPE International Journal about Parents in Education